Champion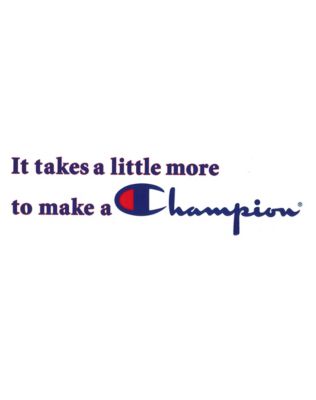 Product #:
C124
It Takes A Little More To Make A Champion. It's the words we live by and a great way to add positive energy to your computer, locker, water bottle or just about any surface.
Durable, easy to peel vinyl sticker with self-adhesive back.
Approximately 11.5 x 3-inches.
One sticker per pack.